Greater Des Moines Partnership and the Mills County Economic Development Foundation Announce New Foreign Trade Zone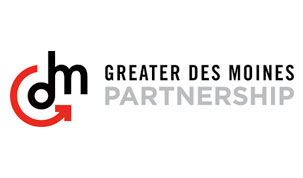 Glenwood, Iowa, April 7, 2020 – The Mills County Economic Development Foundation (MCEDF) and the Greater Des Moines Partnership have announced the formation of a new Foreign Trade Sub Zone (FTZ) in Mills County, Iowa. The new FTZ subzone will facilitate a new logistics industrial project located on a 43-acre rail-accessible site within the I-29 corridor. The operator of the facility will be Warehouse Specialists, LLC of Appleton, Wisconsin.
In the spirit of cooperation with the greater good of the state of Iowa in mind, MCEDF Director Rick Allely reached out to longtime industry friends at The Partnership. David Maahs, Executive Vice President of Economic Development at the Greater Des Moines Partnership, worked with Allely and Bob Schroeder, CEO of WSI, to make application for the designation. The Iowa Foreign Trade Zone Corporation, an affiliate of the Greater Des Moines Partnership, is the grantee for Foreign Trade Zone #107.
Allely said "WSI broke ground on the first phase of a multi-phased logistics center at the southeast corner of the I-29/Bunge Avenue interchange. The Partnership and MCEDF worked closely with company representatives to secure the project. WSI and The Partnership team have been very good to work with throughout the process. We thank WSI for their investment and welcome this new opportunity working with the Greater Des Moines Partnership to benefit Iowans. This is rewarding partnership for all involved."
"This project will benefit companies throughout the state and Greater Des Moines in their trade efforts and further establish our region and state as a globally connected place for businesses," said Jay Byers, CEO of the Greater Des Moines Partnership. "We are thankful for the partnership of Mills County Economic Development Foundation and WSI on making this project a reality, as well as the U.S. Department of Commerce Foreign-Trade Zones Board for approval of this subzone application."
WSI's first phase consists of a 137,500-square-foot distribution building serving the Midwest's agricultural industry. Additional planned phases include bulk tank and base storage facilities. The site was selected because of its unique location in the heart of American agriculture. The location combined with the interstate and Burlington Northern-Sante Fe rail access makes this location ideally suited to serve the logistics needs of the agricultural sector in a six-state region. The initial phase is expected to be available for occupancy late Summer of 2020.
WSI is a 15-million-square-foot logistics provider in 14 states with 1,000 employees nationwide. WSI handles over 1,000 trucks a day and approximately 25,000 rail cars a year. WSI has been in business since 1966 and has served the agricultural/food industry since 1971.
Bob Schroeder, a spokesman for WSI, said "The cooperation of Mills County and the Greater Des Moines Partnership was critical to our foreign trade zone opportunities."
The initial occupant of the first phase will be Syngenta Crop Protection, LLC, a leading agriculture company helping to improve global food security by enabling millions of farmers to make better use of available resources.
For further information on WSI, please contact Mary Thome by phone at (920) 830-5108 or by email at thomar@wsinc.com.
---
About Mills County Economic Development Foundation
Learn more about Mills County Economic Development Foundation at www.millscountyiowa.com and/or follow on Facebook, LinkedIn and Twitter. Contact MCEDF Executive Director Rick L. Allely, CEcD MCRP 712-898-0878 or millscountydevelopment@gmail.com
About the Greater Des Moines Partnership
The Greater Des Moines Partnership is the economic and community development organization that serves Greater Des Moines (DSM), Iowa. Together with 24 Affiliate Chambers of Commerce, more than 6,500 Regional Business Members and more than 365 Investors, The Partnership drives economic growth with one voice, one mission and as one region. Through innovation, strategic planning and global collaboration, The Partnership grows opportunity, helps create jobs and promotes DSM as the best place to build a business, a career and a future. Learn more at DSMpartnership.com.
---
Contact
Mills Co. Economic Dev. Foundation
712-302-7010
millscountydevelopment@gmail.com
www.millscountyiowa.com
Courtney Shaw
Greater Des Moines Partnership
(405) 747-8757
cshaw@DSMpartnership.com